The Finest in Pre-built Portable Structures
Why Choose Mid-America Structures?
7 Year Workmanship Warranty
Free Delivery Within 50 Miles of Each Sales Lot
Rent-to-Own Option With No Credit Check
Premium Grade Lumber
40 Year Metal Roofing with NO Up-Charge
Service With Integrity
Top-Rated Sheds and Prefab Buildings for Sale
What does it take to produce a top-rated pre-built building on a consistent basis? What defines a premier quality storage shed or prefab garage? What components are present in a reputable portable building company?
Vision:
When we set out to build portable storage sheds, prefab cabins, and prefab garages here in Nebraska, we didn't want to build the fastest, cheapest structures on the market in our area. We wanted to build the best! That is still our goal today and we hope you will enjoy and appreciate the benefits of the quality we build into your shed one piece at a time. 
Premium Quality Materials:
To produce a superior quality product you must start with high quality raw materials. Even the most accomplished craftsman must work within the confines of the raw material they started with. Therefore all our structures are built with only the highest quality, top grade materials to ensure durability and low-maintenance. When raw materials arrive at our facility they are stored indoors to protect the integrity of the materials throughout the building process.
While building with premium quality materials prevents us from selling the cheapest buildings, it allows us to produce a premium quality building at a value price. We believe you pay less when you buy quality the first time.
Experienced Craftsmen:
It takes more than quality materials to produce a stunning backyard shed or prefab garage. The skill of the craftsman is equally important to producing quality on a consistent basis. Our team of expert craftsman have a keen eye for detail and follow proven processes to ensure your structure will deliver many years of service to you.
Service With Integrity:
The Biblical principle of "doing unto others as you would have them do unto you" governs our interaction with each potential customer. It is far more important to us that we treat you with respect and integrity than it is to make a sale. Our commitment to you is: we will be honest and forthcoming about our products and expected lead times while endeavoring to give you a great pre-built building buying experience.
Value Added Benefits:
We offer our clients the following "Value Added Benefits":
7 Year Workmanship Warranty
Free delivery within 50 miles of each sales lot!
Rent-to-own options with no credit check.
Sealed eaves prevent all light and wasp infiltration.
Doors come with lock and key.
3/4″ tongue and groove flooring.
We use only premium grade lumber.
40 Year Metal roofing offered with NO up-charge.
Metal building price includes solid wall sheeting under metal to provide strength and insect proofing.
All roofs, including metal, have synthetic underlayment to prevent condensation.
All painted structures are triple coated.
Need A Custom Storage Shed?
Use our Shed Designer to customize the shed of your dreams. Select your shed style and size, then customize the configuration with window and door placement, colors and much more. Get Started Now!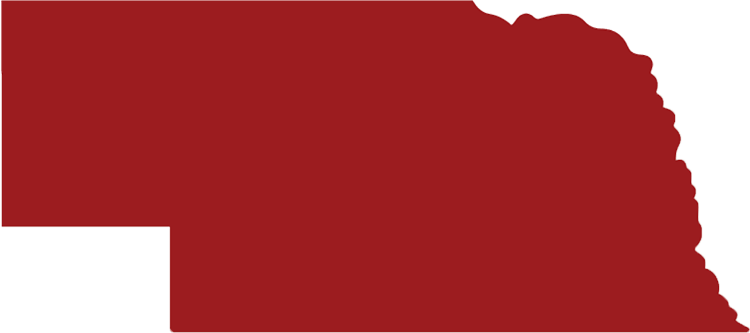 100% Nebraskan
Owned, Operated, and Built in Nebraska
Prefab Buildings Service Area:
We provide quality storage sheds, prefab garages, prefab cabins, and animal shelters to Eastern and Central Nebraska, Northwest Missouri, Northeast Kansas, and Southwest Iowa.
Use our Dealer Locator to find your closest pre-built building dealer.